Honeycam - The Best GIF/WebP Maker
Honeycam is a High-quality GIF/WebP maker and editor. Make your animation files from gameplay, video highlights, YouTube video and PC tutorials.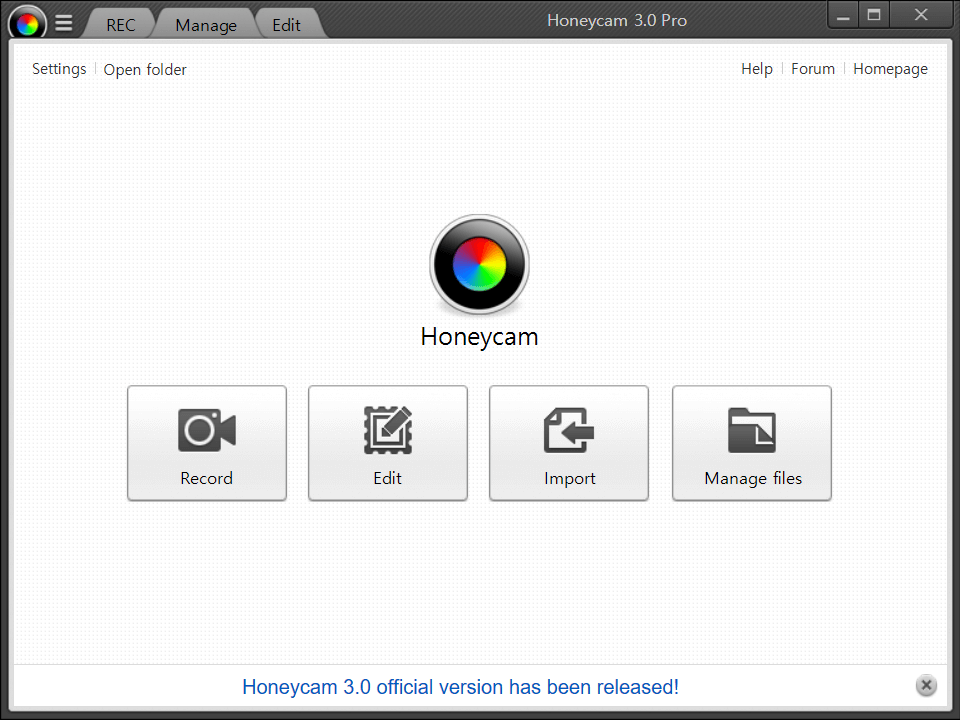 Download Honeycam (v3.05)

Version Information
Latest version: v3.05
Release date: June 18, 2020
How to use
Position the app around the region you want to record. Click record, stop when finished, then save.
So, here is the result.
Main Features
Supported OS: Windows Vista/7/8/8.1/10 (32Bit, 64Bit, ARM64)
License: Shareware (No Adware/Spyware/Virus), EULA
Supported file formats: Animated GIF, Animated WebP, WebM(no audio) and MP4(no audio)
Offers video recording, frame editing, resizing, cropping, photo frames, video filters, text/sticker/chat-bubble insertion and text/sticker animation
Honeycam has been upgraded to version 3.0 (See more )
Whole new features for editing (text/sticker/chat bubble/image insertion and editing)
Text/sticker/chat bubble/image animation
Photo frame effects
Recording mouse cursor highlight and click effect
Zoom in/out when cropping and image editing(50%, 200%)
Show progress and be able to cancel in the middle while cropping, filtering and applying effects
New filter effects( Bloom filter, Color curve filter, Chromakey filter)
Provide help on YouTube
Stability improvements and bug fixes