---
View settings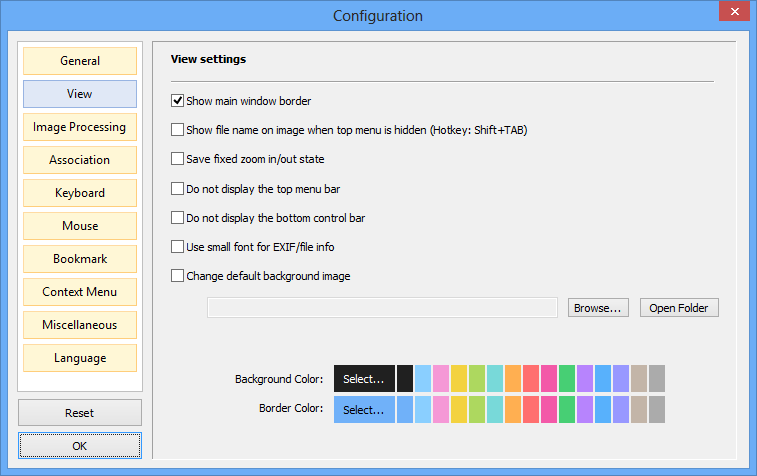 Show the main window border
As shown in the picture, the border can be shown or hidden.
Save the fixed zoom in/out state
When opening a new image while another image is already displayed, users can fix the zoom in/out state (Ctrl+K). This option ensures that the state is restored when the program is run again.
Change the default background image
Users can specify a background image for Honeyview.