---
Miscellaneous settings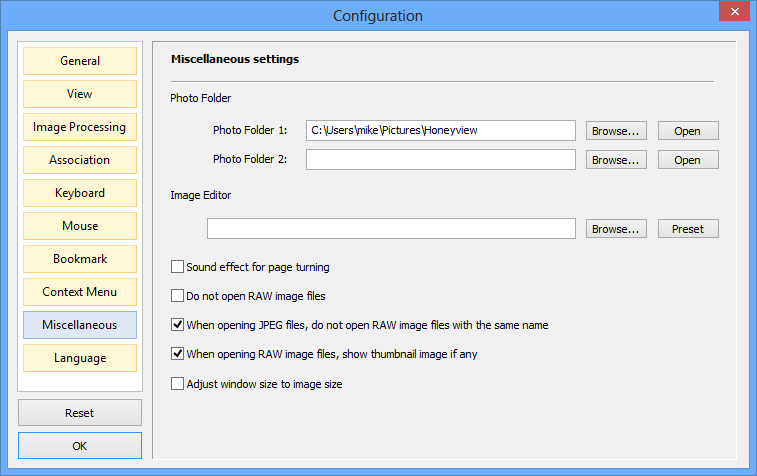 Photo Folder
With [Photo folder], users can copy/move the current photos to [Photo folder 1] or [Photo folder 2].
With [Configure Photo folder], users can specify the location of [Photo Folder 1] and [Photo Folder 2].
Image Editor
Users can immediately edit the displayed image using associated 'Paint, Photoshop, or Paint.NET.'
Honeyview recommends 'Paint.NET', which supports layers, various effects, and advanced image editing.
- Free Download: http://www.getpaint.net/
Sound effect for page turning
Sound effects (page turning) are applied when moving to the next/previous image.